At RMT-MEDIC, massage therapy and remedial exercise is used to treat postural compensations and posture/ergonomic related conditions.
Repetitive stress and strain, shoulder pain, neck pain, headaches, back pain and knee pain are among the most commonly treated conditions.
Massage Therapy
The practice of massage therapy is the assessment of the soft tissue and joints of the body and the treatment and prevention of physical dysfunction and pain of the soft tissues and joints by manipulation to develop, maintain, rehabilitate or augment physical function, or relieve pain.[1]
Remedial Exercise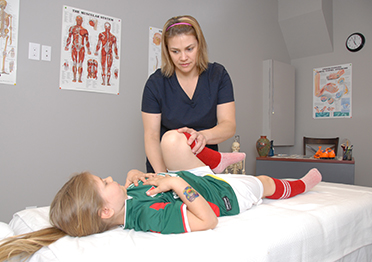 Your massage therapist will give you certain stretching or strengthening exercises that you can do at the clinic, at home, in the gym or in a pool. You may also be given postural awareness exercises that may help in the treatment or prevention of poor posture or poor ergonomic body use. These exercises are intended to help you to be an active participant in your own care while in between treatments and after discharge.